Greetings from the Illinois Tech Libraries!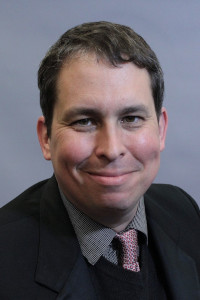 My name is Devin Savage, and I am the Dean of Libraries here at Illinois Tech. I am proud to have been a part of this community for the last seven years, and I am proud to have participated in efforts that have built upon our previous successes. As we move forward, we will endeavor to continue our current initiatives, notably in the areas of faculty support, cross-campus collaboration, and most importantly, student success. The libraries at Illinois Tech will continually evolve to anticipate patron needs, expand services, and provide physical and digital resources, as well as collaborative spaces, in order to promote innovation and learning across academic disciplines.

I'd like to take this opportunity to let you know that we are always striving to support your questions, and expand our offerings of instructional services, student-focused events, and workshops. You can even request a personal research appointment for one-on-one specialized academic assistance. Libraries are of course known for their resources, but we are especially proud of two facets of our collections. The first is our textbook collection, which includes a copy of every textbook required for every undergraduate course, and the seamless virtual access to our online collections and databases. Our new integrated search allows you to search our catalog, research guides, and the full-text of many online journals all at the same time.  
 
We have worked hard to reinvent the virtual and physical spaces of the library in order to offer our users places to innovate, collaborate, experiment, and grow. The Institutional Repository offers all Illinois Tech faculty, staff, and students a place to deposit and/or share digital, scholarly and educational works for discoverability and/or compliance. We also offer Journal hosting services, and the latest endeavor that we are happy to work with is the publications of the Social Responsible Modeling, Computation and Design Initiative - the SoReMo Journal. And we have also recently migrated and re-launched our internationally renowned, distinctive digital collection Voices of the Holocaust.

If you are a member of our Illinois Tech community, I urge you to get involved with our library, as a member of our Library Faculty Committee, or as a member of our Student Advisory Group, or even just drop us a note and let us know what you're thinking about at library@iit.edu! We do want to hear from you.    

Best,

Devin