News and Perspectives is the place to learn more about the University Archives and Special Collections' activities, research, and upcoming events.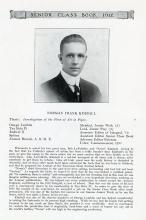 University Archives and Special Collections is conscious of its responsibility to collect IIT's history back to its earliest roots, including its relations with its neighborhood. In the fall of 2018, the unit discovered a scrapbook on eBay that had been assembled by an Armour Institute student in around 1910. The posting's sample photographs demonstrated that the scrapbook not only documented aspects of on-campus student life, but also people and institutions of the surrounding neighborhood. On the strength of that evaluation, UASC and Galvin Library decided to purchase the scrapbook.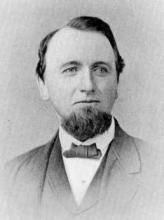 The following is a condensed form of an essay written after 1940 by Agness J. Kaufman, who served as the Registrar of Lewis Institute for more than 20 years. She also served as the secretary to the school's director, George Noble Carman. Ms. Kaufman was a graduate of the University of Chicago with a degree in education. This essay was addressed to "Mr. Editor" and perhaps was authored for one of the early publications of Illinois Institute of Technology shortly after the 1940 merger of Lewis Institute and Armour Institute of Technology.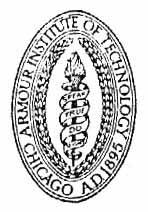 The following is an edited version of an essay published in 1937 in the Armour Engineer and Alumnus written by Walter Hendricks. Three years later Armour Institute of Technology and Lewis Institute merged to create Illinois Institute of Technology.