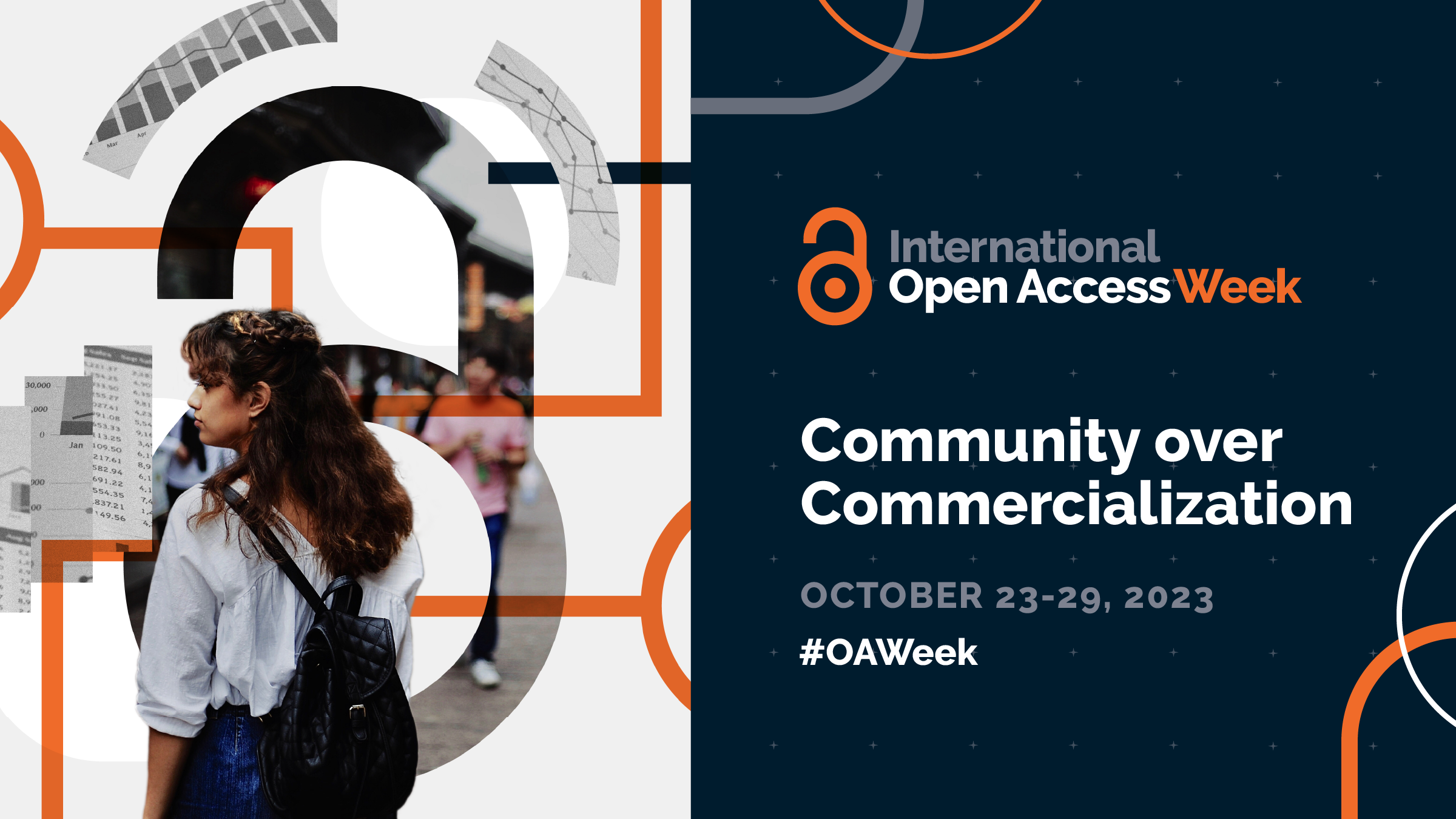 Celebrate Open Access Week October 23-29 at Galvin Library
Join Paul V. Galvin Library to celebrate Open Access Week with live-streaming webinars and all-week trivia. Open Access is the free, immediate, online access to the results of scholarly research, and the right to use and re-use those results. This year's theme is Community Over Commercialization. Learn more about Open Access Week 2023, Open Access at Illinois Tech, and how we support open access initiatives on the Scholarly Communication Research Guide. 
Faculty Lounge on OER 
Wednesday, October 18, 2023 | 12:50pm – 1:50pm CST | Virtual
Open Educational Resources (OER) are teaching, learning, and research materials that are freely available to use, adapt, and share. They can include textbooks, articles, videos, simulations, and other resources. At this Faculty Lounge, Stephanie Fletcher, a librarian from Galvin Library with expertise in open resources, will discuss how to discover, use, and share OER. Edoarda Corradi Dell'Acqua, Senior Lecturer of Civil, Architectural, and Environmental Engineering, will share her experience of adapting, creating, and teaching with OER.
Register and access the event here. 
Hosted by the Center for Learning Innovation.
Peter Suber in Conversation with Daniel Dollar 
Wednesday, October 25, 2023 | 12pm – 1:30pm CST | Cherry Conference Room, Galvin Library
Join Dean of Libraries Devin Savage and the Galvin Library community for a viewing of this Open Access Week keynote session. Yale University Library presents an interactive Open Access program followed by a conversation with Peter Suber, Senior Advisor for Open Access and Director of the Harvard Open Access Project, and Daniel Dollar, Associate University Librarian for Scholarly Resources at Yale Library.
Visit the Yale University Library website for more information.
Making Open Access More Equitable
Thursday, October 26, 2023 | 9am – 10:30am CST | Cherry Conference Room, Galvin Library

Join Dean of Libraries Devin Savage and the Galvin Library community for a viewing of this session about making publishing under an open access license more equitable. Speakers include representatives from the American Chemical Society, the American Society for Microbiology, SCELC, and De Gruyter.

Visit the ACS Publications website for more information.
Open Access Trivia  
Monday, October 23 – Friday, October 27, 2023
Stop by the Research Help Desk on the upper level of the library from Monday, October 23 through Friday, October 27 with the answer to the daily trivia question to win a t-Shirt, key chain, or other swag, while supplies last. Trivia will be posted daily on the library's social media pages and at the Research Help Desk. All questions will relate to research and materials that are freely available online!